News from Representative Costa
Click here to open this e-mail in its own browser window     Click here to open a plain text version of this email
Dear Friend,
Happy New Year! It's the start of the second session of the 117th Congress and I look forward to delivering more results for the Valley, including strengthening voting rights, and calling for an expansion of COVID-19 testing and vaccination. Here are the latest highlights:
---
Honoring the legacy of Dr. Martin Luther King Jr. 

Yesterday, we celebrated a true champion of equality, Dr. Martin Luther King, Jr. He was an American hero who fought for equality and justice. I was proud to march with Fresno leaders and community members to honor the life and legacy of Dr. King. Despite the progress made since the Civil Rights movement of the 1960s, we have more work to do.

To honor his legacy, it's critical that the Senate pass the Freedom to Vote: John R. Lewis Act. This legislation would expand opportunities to vote, combat voter suppression, and promote election security. It's the right thing to do in safeguarding our right to vote, which is the foundation of our democracy.
---
Remembering January 6 and vowing to never let it happen again

January 6, 2021, was one of the darkest days in modern American history. To think that our nation would witness the violent trespassing into our nation's capital and attempt to overturn a free and fair election was a violation of law and spirit of what our constitution stands for, guaranteeing a peaceful transfer of the presidency.
Congress is gathering the facts of that fateful day through the January 6 Committee to get the true facts on how this happened. I will do all I can to ensure our Democracy withstands the test of time and that every American's vote is counted and respected.  
---
Prioritizing the expansion of COVID-19 Testing
Our nation has seen a surge in coronavirus cases, and Americans are struggling to access COVID-19 PCR tests. I am calling on the Biden administration to prioritize improving our testing systems to ensure Americans don't have to wait long hours or pay a single dime for same-day results.
---
Exploring new technologies for Rural America
As a senior member of the House Agriculture Committee, I participated in a hearing on the implications of electric vehicle (EV) investments for agriculture and rural America. This was an opportunity to examine the possible obstacles to electric vehicle (EV) adoption in rural America and its impact on our food supply chain.
I was proud to support the bipartisan infrastructure law, which invests $384 million in a network of EV charging stations across California to accelerate the adoption of EV's to improve air quality and support domestic manufacturing jobs.
---
Re-engaging the U.S. on the global stage

Rising aggression by Russia on the Ukrainian-Russian border undermines international law and threatens the security of Ukraine. President Biden has made it clear that the U.S. and our NATO allies will respond decisively, should Russia invade Ukraine.
As a member of the House Foreign Affairs Committee and Co-Chair of the Transatlantic Legislators' Dialogue (TLD), I will continue to work with my colleagues and new appointees to the Dialogue to respond to Russian aggression and strengthen transatlantic ties on trade, climate change, and COVID-19, among other issues.
---
Remembering the life of Coach Madden
Some of my colleagues and I paid tribute to football coach and broadcasting legend John Madden on the floor of the U.S. House of Representatives. As a representative of a district that includes many Raider Nation fans, it was my honor to celebrate Madden's remarkable life, not just as a legendary football coach, but as a role model who impacted the lives of many Americans across the country.
---
Help with a federal agency 

Whether it's the U.S. Passport office, IRS, or Social Security, residents of the 16th Congressional District of California can call or email my office for assistance in dealing with federal agencies. Learn more about seeking help with a federal agency.
---
As we move forward, remember that my staff and I are here to help. If my office can assist you, please contact us. 
Sincerely,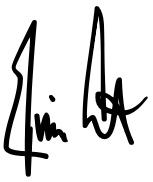 Jim Costa
Member of Congress
Click here to subscribe to my e-newsletter
 

Fresno Office
855 M Street
Suite 940
Fresno, CA 93721
559-495-1620

Merced Office
2222 M Street
Suite 305
Merced, CA 95340
209-384-1620

Washington, DC
2081 Rayburn
House Office Building
Washington, DC 20515
202-225-3341