News from Representative Costa
Click here to open this e-mail in its own browser window     Click here to open a plain text version of this email
Dear Friend,
Congress passed the bipartisan infrastructure bill, and the President has signed it into law. This is a big deal! It's the largest U.S. infrastructure investment since the Eisenhower administration. These historical investments mark a new beginning for our nation. We now have the resources to rebuild our nation's crumbling infrastructure, create good-paying jobs, and enhance our global competitiveness, in decades.
The Infrastructure Investment and Jobs Act will deliver once-in-a-generation funding to significantly fix our nation's infrastructure while creating nearly 2 million jobs over the next decade. I am proud that Congress came together to advance the President's agenda to build back better for the American people. We can do great things when we work together.
---
Repairing Roads, Bridges & Highways

In California, there are 1,536 bridges and over 14,220 miles of highway in poor condition. To repair roads, bridges, and highway systems like HW-99 and 41. California will receive $25.3 billion over the next five years to sustain these investments, create jobs, and deliver economic benefits to communities.
---
Fixing our Water Infrastructure

Access to clean drinking water and repairing our water infrastructure remains one of my top priorities as your Representative in Congress. This legislation invests $3.5 billion over five years to fix water infrastructure and ensure clean, safe drinking water across the state by eliminating lead service lines and pipes, especially in under-served and rural communities.
---
Leading the Future of Transportation

Throughout my time in Congress, I have led the fight to invest in our nation's rail infrastructure. This legislation delivers $9.45 billion over five years to improve public transportation options, including high-speed rail. I helped secure funding for projects like California's high-speed rail corridor. It's time to modernize our transportation infrastructure and lead the way into the 21st century.
---
Expanding our Energy Network
The U.S. market share of plug-in electric vehicle (EV) sales is only one-third the size of the Chinese EV market. This bill makes significant investments in clean transportation by building a network of electric vehicle (EV) chargers, supporting domestic manufacturing jobs, and improving public transportation across the state, including electric buses.
---
Combating Climate Change


California has experienced sixteen extreme weather events in the last decade that have cost the state up to $100 billion in damages. Climate change is real, and it's critical that we take this seriously. This legislation invests $84 million to protect against wildfires and weather the impacts of extreme weather events, including response efforts to address the drought crisis in the West.
---
Expanding Broadband Access

In the 21st century, it's essential that all Americans have access to reliable high-speed internet. This legislation will bridge the digital divide for nearly 550,000 Californians by allocating $100 million to expand broadband access and eligibility for the Affordability Connectivity Benefits. This will help thousands of Valley students and families, who need access to broadband for distance learning and telehealth services.
---
Strengthening our National Security

Modernizing our infrastructure is critical in the 21st century to strengthen our national security. This legislation invests $40 million to protect against cyber-attacks and delivers $1.5 billion for infrastructure developments for California airports over five years.
Modern and sustainable port infrastructure will support U.S. competitiveness by removing bottlenecks and expediting commerce. This bill invests $17 billion in port infrastructure to repair maintenance backlogs, reduce congestion near ports, and drive low-carbon technologies.
---
Working for you!

Whether it's the U.S. Passport office, IRS, or Social Security. If you can't get an answer from a federal agency in a timely fashion, my district offices may be able to help resolve a problem or get you the information you need. Residents of the 16th Congressional District of California can call or email us for assistance in dealing with federal agencies. Learn more about seeking help with a federal agency.
---
As we move forward, I will continue to work to advance your interests and address your concerns as I represent you in our nation's capital. Please remember that my staff and I are here to help. If my office can assist you, please contact us.
Sincerely,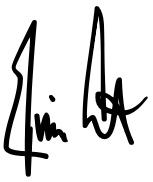 Jim Costa
Member of Congress
Click here to subscribe to my e-newsletter
 

Fresno Office
855 M Street
Suite 940
Fresno, CA 93721
559-495-1620

Merced Office
2222 M Street
Suite 305
Merced, CA 95340
209-384-1620

Washington, DC
2081 Rayburn
House Office Building
Washington, DC 20515
202-225-3341