Campaign Update – 4/26/18
Dear Delegates, 
Welcome to CDP Campaign Update! We will be sending out these weekly updates to keep our Delegates apprised of the latest news from our CDP-Endorsed candidates running for office in June. We will also be including actions that you, as leaders of our Party, can take to help advance the candidates and issues we are supporting.  
We want these updates to be useful to our Delegates, so please feel free to send comments or suggestions to CDP Communications Director John Vigna. And if you have stories that you would like to see included in the Campaign Update, we'd be happy to include those as well.  
Best of luck to all of our endorsed candidates, and a huge thank you to the Grassroots Democratic Activists like you who will power them to victory!
–CDP Campaign Update
Action Alert – Proposition 68
The California Democratic Party has endorsed an important measure on this years June ballot  Prop. 68  and now we need YOUR help to get this measure passed. The June election is fast approaching and your voice carries great weight in your community, making your support of Prop. 68 a crucial stepping stone in the fight to protect our states water, parks and natural resources.
We are asking all of our Delegates, Democratic Clubs and County Central Committees take official action to endorse Prop. 68 today. 
A Yes vote on Prop. 68 is a vote to support the California Clean Water and Safe Parks Act, a $4 billion investment in the coming years to protect Californias own unique natural resources and ensure every Californian has access to clean drinking water and safe parks.
To make your endorsement official, you can initiate action yourself or with your club and fill out an endorsement form on the Yes on 68 site here or contact endorse@yes68CA.com.
The CDP joined a broad, bipartisan coalition of conservation groups, local park advocates, water experts, and elected leaders in supporting Prop 68. You can read the full list of Prop. 68 endorsements here and, for more information on Prop. 68 and to sign up for regular Yes on 68 California updates, visit www.yes68ca.com or email info@yes68ca.com.
The future of our state and its natural resources is in our hands join us in standing up for California by taking action to official support Prop. 68 today.
LA Times Endorses Tony Thurmond for Superintendent of Public Instruction
"Thurmond has demonstrated an unwavering commitment to at-risk students and a deep understanding of the obstacles they face."
The Editorial Board of the Los Angeles Times on Monday gave its powerful endorsement for state Superintendent of Public Instruction to Assemblyman Tony Thurmond, Democrat of Richmond. Noting his previous service as a School Board Member, and his priorities in the Assembly – combating chronic absenteeism, providing more STEM education, increasing counseling for students – the Times has joined the growing coalition to elect a phenomenal advocate for students and teachers to Superintendent of Public Instruction.
The California Democratic Party congratulates Assemblyman Thurmond on receiving this game-changing endorsement. You can read the full editorial here.
Governor Jerry Brown Endorses Controller Betty Yee for Re-election
"I enthusiastically endorse her for re-election."
State Controller Betty Yee has been endorsed for re-election by Governor Brown! As the Governor said, "Betty Yee has been a careful steward of our state's finances and is tackling the big issues that affect our economy like climate change. I enthusiastically endorse her for re-election."
Controller Betty Yee is one of the most impressive and progressive leaders in California, and she received the overwhelming endorsement of the Party in San Diego. We're so proud to have such a phenomenal Democratic leader like Controller Yee serving the people of California.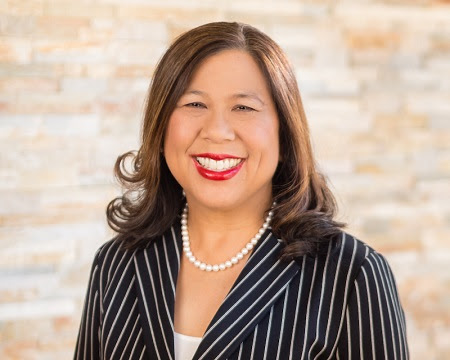 Save The Date:
May 5
Day of Action
Next Saturday, May 5, Grassroots Democratic Activists from around the state will be participating in the Day of Action in support of our CDP-Endorsed candidates for Congress. The CDP Has had organizers on the ground in battleground districts for months, and we're in the process of adding even more. But winning these tough fights will require an all-hands-on-deck effort by CDP organizers, local Democratic Clubs and Central Committees, and of course, our Grassroots Democrats – the Backbone of our Party.
Stay tuned for details next week!
Key Upcoming Dates:
May 7

– last day for County Elections Officials to send vote-by-mail ballots to voters

May  21

– Deadline to be registered to vote on the

6/5/18

Primary Election

May  25

– Last Day for participating counties to open Vote Centers for Voters – find out more by visiting voterschoice.org

May  29

– Last day to request Vote By Mail Ballot

June 1

 –

June 5

– Get Out The Vote Weekend & Primary Election (

June 5

)!

July 13 – July 15

– CDP Executive Board, Oakland
–CDP Campaign Update