Weekly Update – 7.27.18
It's been another productive week for Your CDP Team. See below for a recap of this week's activities. 
Wildfires – Ways You Can Help
Last night, seemingly out of nowhere, the Carr Fire in Shasta County dramatically expanded in size and destruction, forcing tens of thousands of people to flee their homes in the middle of the night.
Two people have been killed – a firefighter with the Redding Fire Department, and a private tractor operator working with fire crews. Three firefighters from Marin County were also injured earlier this morning. New evacuations were ordered late this afternoon. On the other side of the state, nearly 5,000 homes and businesses are threatened by the Cranston Fire, and thousands of residents of Idyllwild in Riverside County remain under evacuation.
Donations can be made to the following organizations that are providing relief on the ground for evacuees and fire victims:
Wildfire season is getting longer, more destructive, and deadlier every year. This is climate change happening in realtime. Firefighters are losing their lives. Families are losing their homes.
And we have lost our patience with the willfully ignorant leaders who refuse to see that climate change is directly responsible for the literal firestorms that have now devastated multiple California communities.
We are facing an existential threat and California must double, and then redouble, our efforts to deal with climate change. And that's why Democrats must fight hard in November and beyond.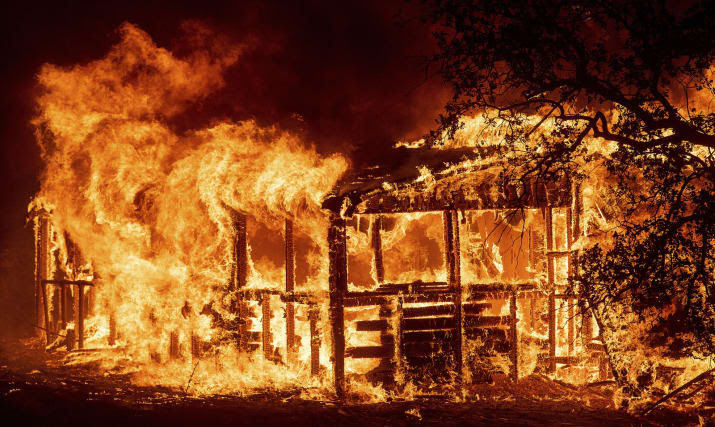 Stop the Attack on Bridge & Road Safety – No on Prop 6
On Wednesday, Chair Bauman invited the No on Prop 6 Campaign to conduct an all-staff training for Your CDP Team. We went over messaging guidelines and the latest numbers from the campaign – and let's be absolutely clear, this is going to be one of the toughest fights in November. The Republicans have made repealing the Road Repair Fund  the centerpiece of their campaign and are pouring money and resources into this race like their lives depend on it.
That means Democrats have to be focused and working in unison, from Siskiyou to San Diego, to make sure voters are focused on what happens if Republicans succeed in repealing the Road Repair Fund:
Road repair projects will grind to a halt
Traffic snarls will get worse and commute times will get longer
Construction crews will lay off workers by the thousands
More accidents, injuries and fatalities from unsafe roads
We can't let the anti-tax lunatics at Howard Jarvis dictate the terms of this debate.
This needs to be about improving our safety and our quality of life as Californians. If you've ever hit a pothole, or been stuck in endless traffic, or had to take a two hour bus commute to get to work, Prop 6 is benefiting you.
It's our job to make sure people see those positive ways their lives are already improving. Check out NoProp6.com for useful information, including a list of more than 6,500 projects already being funded through the Road Repair Fund in every community in California.
Sign Our Petition – Devin Nunes Must Be Expelled
This week, a scholar at a conservative think tank, the American Enterprise Institute, called for Congress to expel Devin Nunes for (basically) being the most corrupt, incompetent lying member of Congress to disgrace the institution since the McCarthy/Nixon days. We couldn't agree more, and we're circulating a petition. Add your name today – the more names we get, the more attention (and media coverage) we can bring to the fact that even conservatives think Devin Nunes has acted so shamefully he should be kicked out of Congress. 
Sign the Petition – Devin Nunes Must
"…Ladies and Gentleman, the next Senator from the great state of Illinois, Barack Obama!"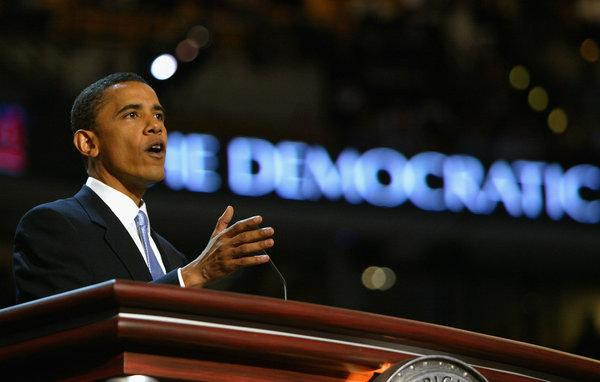 Exactly 14 years ago, on a muggy Boston evening, Senator Dick Durbin introduced America to a young State Senator who had won the Democratic nomination for the US Senate from Illinois.
A few lucky members of Your CDP Team happened to be in the Fleet Center that night, and we still. get. chills. when we think back to what it was like being in the crowd for that very first speech. It was an electric moment for all the Delegates, and for everyone watching at home. It was the moment we fell in love with still-our-President Obama. 
Grab a box of tissues – you're gonna need 'em – and remember what it was like to have a President who was a genuinely decent human being that only wanted the best for us – and who only wanted for us to be the best people and country we could be.
101 Days Until the Election!
–CDP Weekly Update