---
The Fresno County Democratic Central Committee has not endorsed any candidate in this race.
---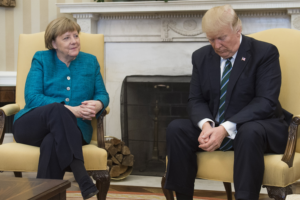 Donald Trump met with Prime Minister Angela Merkel and made headlines around the world for…acting like a petulant schoolboy and refusing to shake her hand.
It's clearly not the first and, sadly, I'm sure it won't be the last time President Trump shows his contempt for female leaders. He simply can't help himself.
Personally, I relish the opportunity to meet with him as Governor of California. I want to show him what a budget based on OUR values can accomplish: where we educate students so they can reach their full potential, protect the vulnerable, and provide security and dignity for all.
For this to happen, I need your support. Please kick in just $3 to join my team of so-called Nasty Women and Bernie Bros. Together we will build a movement that can topple whatever Trump throws at us.
Thank you,
Delaine
www.DelaineForGovernor.com @DelaineEastin