Bipartisan Support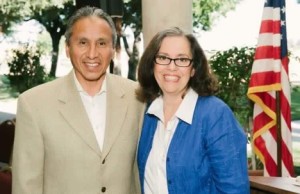 Friends and Supporters,
Yesterday I was pleased to announce the endorsement of Supervisor Debbie Poochigian. Together, but as Fresno County Supervisors, we have ensured the County had a balanced budget and high credit rating while sustaining core services through a tough recession. As your next Mayor, I look forward to taking a collaborative, bipartisan approach to leading our city forward. Supervisor Poochigian joins former Sheriff Steve Magarian and other key Republican leaders in supporting fresh new leadership this city deserves.
Sincerely,
Henry Perea
---
Upcoming Event:
Don't forget to join us on Saturday, September 10th at our kick-off rally followed by citywide door knocking!
8 Days Left!
---
Interested in Volunteering?
We are available for phonebanking and canvassing everyday from 11am-7pm! If you're interested stop by our office or give us a call at (559) 248-6381.
Perea 4 Mayor 2016
                        803 E. Hedges Ave.
                         Fresno, CA 93728
---
"As Mayor, I am committed to taking a bipartisan collaborative approach to
leading our city forward." – Henry Perea