A message from Senator Kamala D. Harris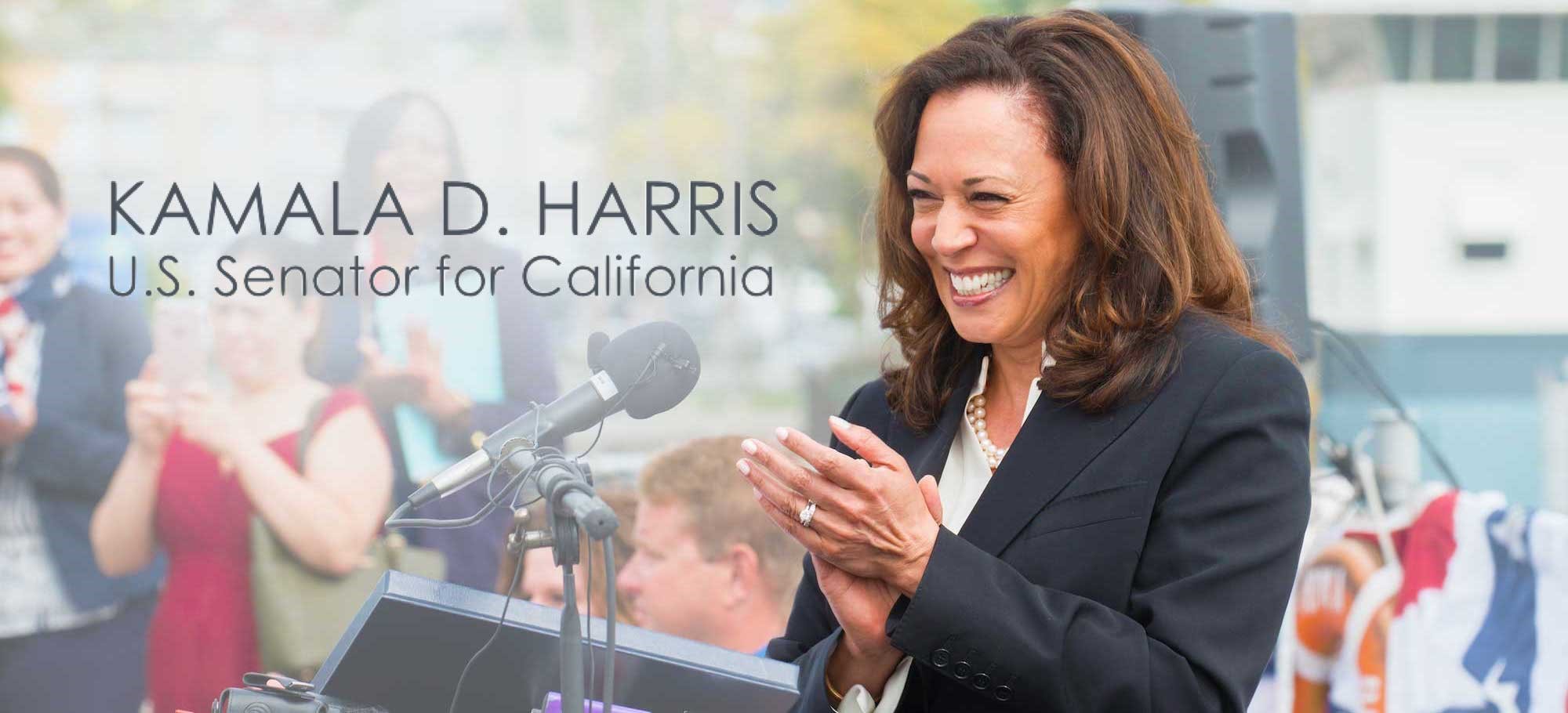 Senator Kamala Harris Visits 

Afghanistan 

 

Friend,

As a member of the Senate Select Committee on Intelligence and the Homeland Security and Governmental Affairs Committee, I had the opportunity to visit Afghanistan. During my time in Afghanistan, I was honored to meet with United States service members, including many from California, who make daily sacrifices on behalf of their country and who are away from home during this holiday season. I was grateful to receive on the ground briefings on the state of the region and discuss how best to keep our country and our allies safe from the threat posed by terrorism. 

I remain eager to find a political solution to the ongoing conflict in Afghanistan so we can bring U.S. servicemembers and national security professionals home. 

Sincerely,
Kamala


Kamala D. Harris
United States Senator 

 

On Monday, Senator Harris returned from Kabul, Afghanistan and other locations in the country where she met American servicemembers, diplomats, and national security professionals supporting the Afghan military in their fight against insurgent forces and terrorist organizations such as ISIS, Al Qaeda and the Taliban, toured numerous bases across the country, and received briefings on U.S. military operations in the region. Senator Harris joined U.S. Senators Richard Burr and James Lankford on the congressional delegation.

I'm grateful to them for their service and sacrifice at a time of year when it's especially painful to be away from loved ones.
      -Senator Kamala D. Harris 

 

Since joining the U.S. Senate, Senator Harris has also visited Iraq, where she met with troops to discuss the challenges they faced in the fight to defeat ISIS. Earlier this year, Senator Harris visited Marines Corps Base Camp Pendleton in California, where she received briefings on the base's capabilities and met with servicemembers and spouses of active duty Marines and visited the U.S. Navy's submarine base in San Diego.