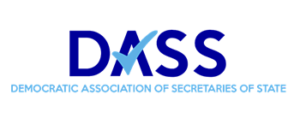 This week election security dominated the headlines again as Democrats in Congress recently called for appropriating more finding to states to better protect elections only to be shut down by Republicans.
DASS is also fighting back to stop the GOP's voter suppression schemes and hold them accountable. You can help by taking a look at the top stories from the week and share them with your friends.
Washington Post: Trump team isn't doing enough to deter Russian cyber attacks, according to our panel of security experts
ABC News: Trump called for all voters to present photo ID, a rule critics say is unnecessary and damaging
TAKE ACTION: Denounce Trump for spreading lies about voter fraud!
CNN: Trump voting commission had no evidence of widespread voter fraud, former member says
Washington Post: The 2020 census could be a prime target for hackers
HELP PROTECT VOTING RIGHTS: Become a 2018 Founding Member of our Protect The Vote Project and help us fight back against GOP voter suppression!