News from Representative Costa
Dear Friend,
As we reflect on the challenges the past year, I encourage you to join me in focusing on the progress we will make in 2021. With a vaccine and a new Administration, I'm confident we're going to do everything possible to ensure Americans' health and safety and rebuild our economy.
I'm confident 2021 will be a better year. By working together, we can find solutions to the problems we face today for a brighter tomorrow. Thank you for granting me the honor and privilege of representing you in Congress. I look forward to continuing my work for the Valley and bringing people together in the new year. 
I wish you a happy and bright New Year!
Sincerely,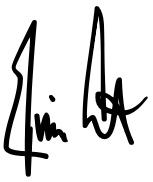 Jim Costa
Member of Congress
Click here to subscribe to my e-newsletter
 

Fresno Office
855 M Street
Suite 940
Fresno, CA 93721
559-495-1620

Merced Office
2222 M Street
Suite 305
Merced, CA 95340
209-384-1620

Washington, DC
2081 Rayburn
House Office Building
Washington, DC 20515
202-225-3341