*** No Candidate for U.S. Senate has been endorsed by the CDP ***
Team,
I'm so heartened by your generosity after Melahat's email, but we still have a ways to go.
Hitting that $10,000 goal is the only way our campaign will be successful between now and November. Your support so far has allowed me to focus on the critical issues facing our nation.
This weekend, I was proud to stand with families and children in Otay Mesa protesting outside of a detention center. I was also proud to march in San Francisco's Pride Parade.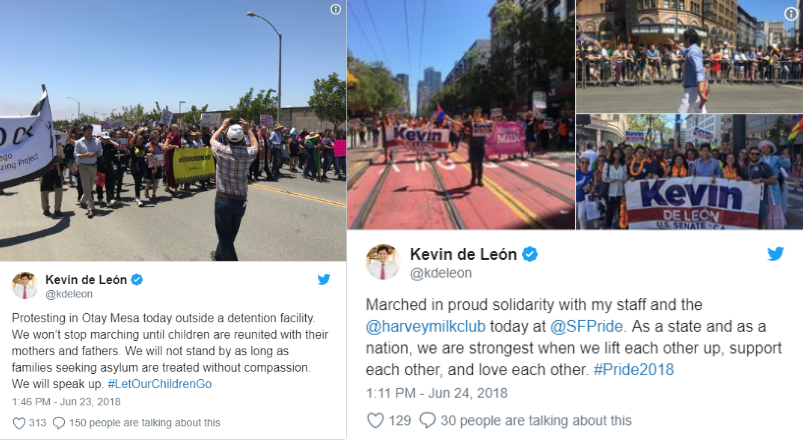 I commit to wearing out many pairs of shoes between now and November all over this state, wherever I can add our voice and call attention to important issues.
I hope my team and I can count on you to help us hit our $10,000 goal – please chip in whatever you can afford:
https://secure.actblue.com/donate/kdl-june-eoq
Thank you for everything,
Kevin