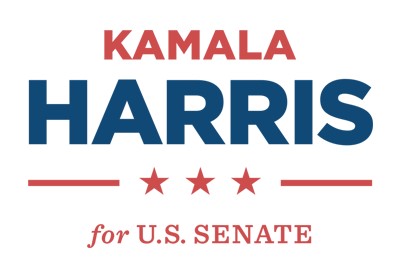 Our campaign may be over, but there is no doubt that the struggle for justice and equality has never been more urgent.
Earlier today, I was introduced for the first time as Senator-elect—and it was with great purpose and intention that we selected the location of this event: at the headquarters of the CHIRLA Action Fund, a nonprofit that fights for full inclusion of immigrant families throughout California.
Now, it is no secret that there exists two divergent directions for our country to take on immigration reform and the treatment of our immigrant communities, both documented and undocumented.
One side believes it is okay to demagogue immigrants, has proposed unrealistic plans to build a wall, and is promising to break up families by deporting millions of people.
The other side believes in respect, justice, dignity, and equality as part of an approach to bring millions of people out of the shadows.
So if you are wondering why we decided to stand with CHIRLA at our first post-campaign event, it is because I wanted every immigrant family in this country—as well as the new Trump administration—to know exactly where I stood on immigration reform.
Sign our petition right now to let everyone know that you are standing with our immigrant communities, not un-American plans to build walls or break up families.
Just as we always have, I believe our state has an outsized role to play in the direction our country heads on this issue. Like most Americans, we celebrate diversity and inclusivity—and we are proud to be the home of more immigrants—both documented and undocumented—than any state in the union.
I am also proud to say that we have some of the strongest civil rights protections for our citizens—protections that I want to see us extend to every single person in this country.
Right now is a time to bring people together. To unite our country around the common values and ideals that actually make us great. Demagoguing or outright attacking communities of color is not a real plan—it is a recipe for disaster.
What we must do is rededicate ourselves to the fight for who we are, and build a coalition that is ready to join that fight, because we are stronger when we are inclusive.
Add your name if you agree: we must reject racism and xenophobia in our politics as we work to protect our immigrant communities through real reforms.
I recognize that Tuesday's election has made millions of people in this country feel powerless and afraid of what is to come.
That is where our diverse movement—and the responsibility the people have granted me in this office—comes into play. We have the power to give a voice to the voiceless in Washington as we advance an agenda rooted in justice and equality.
That is how we heal. That is how we make progress in the coming years.
Thanks for all you do.
– Kamala