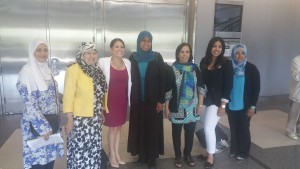 "Honoring Women in Public Service and Government"
Yesterday at the Fresno City Council we commemorated Women's Equality Day and recognized that August 26 of each year we honor the continued fight of the Women's Rights Movement and the efforts by local and national organizations that work to solve the issues and problems currently faced by women in this country.
I want to acknowledge the women who have established themselves in higher educational roles, and who have paved the way for many young girls who aspire to be successful in all career areas.
Copyright © Councilmember Esmeralda Soria, All rights reserved.