FOR IMMEDIATE RELEASE: March 10, 2019
CONTACT:  Rocky Vang, 559-600-6274, rocky.vang@fresnolibrary.org
< ![if !vml]>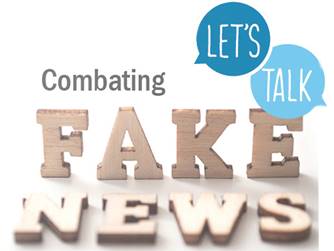 < ![endif]>
Does Accuracy Matter? 
A Panel Discussion with Experts
The Fresno County Public Library will host a panel discussion on "fake news" Tuesday, March 26, at its Betty Rodriguez Regional Library, 3040 N. Cedar Ave., Fresno. Start time for the event is set for 6:30 p.m.
Discussion participants will include Donald Barclay, interim university librarian at UC Merced; Eduardo Stanley, a San Joaquin Valley-based photographer and journalist; and Rocky Vang, the Library's public information officer, will serve as moderator.
Before coming to California, Barclay worked at libraries in New Mexico and Texas. He has written extensively on the subject of "fake news," both in academic publications and, more notably, in a book-length study published last year, Fake News, Propaganda, and Plain Old Lies: How to Find Trustworthy Information in the Digital Age (Rowman & Littlefield).
Stanley has reported on immigration and other social issues in the Valley for the past 25 years. He is currently producing and hosting content on the Fresno Free College Foundation's KFCF-FM.  Until 2012 he was the editor of El Sol, a Spanish-language newspaper published by the Visalia Times-Delta.
This program is part of the Library's "Let's Talk" series of public programs, designed to explore different points of view on issues of local and national importance, and place them in context with the community and its citizens.
The event is free and open to all members of the public.
#### 
Fresno County Public Library:  A place to grow.