Helping Californians recover from the worst fires on record has been my highest priority as Insurance Commissioner.
The fires in October and December took 45 lives, destroyed partially or totally 32,000 homes, and devastated communities in Northern and Southern California.
Then there were the mudslides, which took another 21 lives with 2 more still unaccounted for.
I met with mudslide survivors in Montecito to offer assistance.  It is hard to describe the devastation – mud several feet thick blasting through homes and businesses and covering everything, overturning cars, with trees uprooted and boulders carried along, smashing into homes and businesses.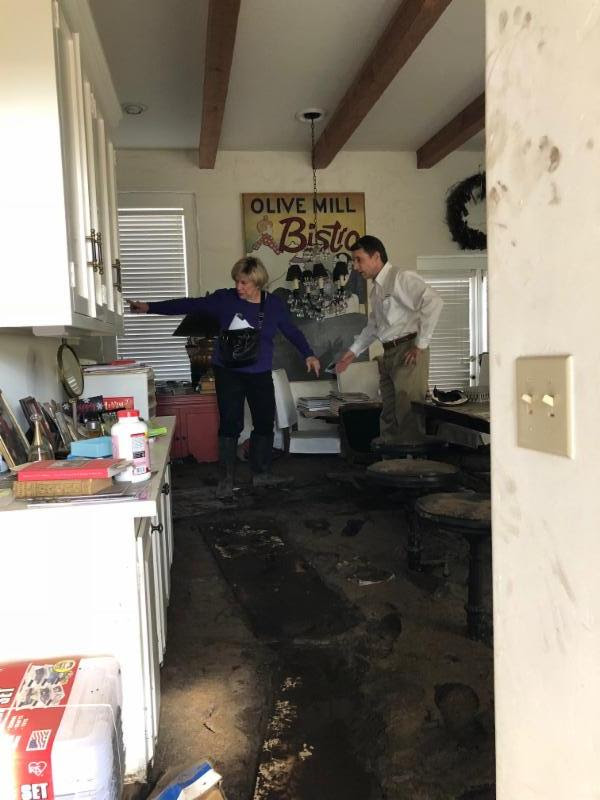 I issued a formal notice to all insurers that California law provides that if a fire is the "efficient proximate cause" of the mudslide, the insurers should pay mudslide claims, even though insurance policies exclude mudslide coverage.
I put insurers on notice that the preliminary indications are that the fires burned the vegetation on hills that usually retains soil and absorbs water, so when the rains came, the hillsides came down as mudslides destroying everything in their path.
This Saturday, February 3rd, I am hosting two important workshops to help fire and mudslide survivors.  We are offering one-on-one sessions for survivors with our consumer services experts.  If you are in Ventura or Santa Barbara, call us at 1-800-927-4357 to make an appointment.
Insurance Claims Workshops:
Saturday, February 3, 2018
10:00 AM – 4:00 PM
Ventura College
Saturday, February 3, 2018
4:00 PM – 6:00 PM
Santa Barbara City College – West Campus
Fe Bland Forum – Business Communication Building
If you do not live in Ventura or Santa Barbara counties but have any insurance questions, please call us at 1-800-927-4357. And please forward and share this email, so we can reach as many fire and mudslide survivors as possible!
Thanks for the privilege of serving as your Insurance Commissioner.
Sincerely,
DAVE JONES
Insurance Commissioner