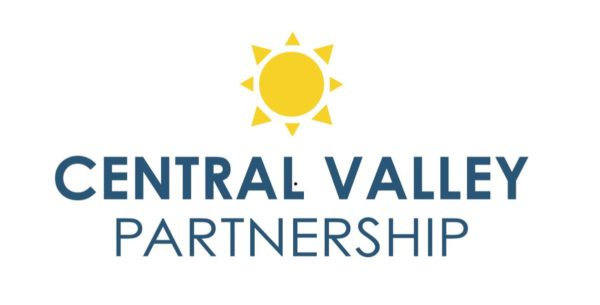 Central Valley Partnership
General Meeting
Tuesday October 20th, 2020
5:30-7:30pm
Zoom Link Registration
https://us02web.zoom.us/webinar/register/WN_pCwChJ6ySjSSS5Cp1Wq5cQ
AGENDA
5:30pm Webinar Launch
5:40pm Welcome + Announcements
5:45pm The Progress Made by "Good Trouble"
In 2012, Aileen Rizo took up a fight for equality, understanding that a woman's choice to tolerate discrimination in the workplace allows injustice to perpetuate.
After an eight year battle, the US Supreme Court has allowed the positive standing of her case by the 9th Circuit Court of Appeals to remain. Aileen will share the victorious outcome of her case and how this victory can inspire us to know that good trouble is necessary, that one person can make a difference, and that when we stand together change is possible.
• Aileen Rizo, Associate Director, AIMS Center for Math and Science Education
6:10pm Election Security, Voter Protection and Campaign Updates on Prop 15
Dolores Huerta Foundation and CNC Action Fund are anchor organizations with the statewide California Calls alliance. They will provide resources and discuss voter protection, election security and how to address scare tactics heading into the November 3rd election. Updates on Prop. 15, the Schools and Communities First campaign, will also be given.
• Pablo Rodriguez, Executive Director, CNC Action Fund
• Veronica Carrizales, Policy and Campaign Director, California Calls
• Camila Chavez, Executive Director, Dolores Huerta Foundation
6:50pm FSU Bulldogs Vote 2020 Campaign
Fresno State University Social Work students are leading a voter registration and multimedia campaign to target first time voters and naturalized citizens to get out the vote!
FSU students are coming together, organizing to increase civic engagement and mobilizing for change by utilizing multiple languages and cultural engagement strategies. We hear how they are doing it.
• Student Leaders: Elva Fuentes Barajas, Brenda L Fuentes, Nereida Zarate, Gabriel Yanez, Susan Garcia, Vidal Bejarano, Sarah Arrellano, Nana Nagata, Nengvang Yang and Cynthia Lemus
7:25pm Announcements
7:30pm Adjournment
https://www.facebook.com/events/2449778408655545/