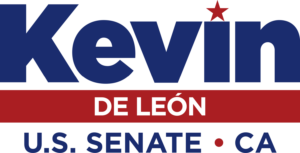 Did you see this critical action opportunity from Kevin? It's time for bold stances, not politics as usual.
Please add your name to our petition demanding that Senator Feinstein & Democratic Senators do everything in their power to reject Brett Kavanaugh.
Thank you,
Team KDL
Senate Democratic leadership is wasting its time demanding documents from Chuck Grassley instead of 'No' votes from its own caucus.
It's time for Senator Feinstein and Senator Schumer to stop playing polite, country-club politics with a Supreme Court nominee who represents one of the greatest threats to a woman's right to choose in our lifetime.
Democrats must do everything in their power to oppose this nomination.So I'm calling on Senator Feinstein to leverage her seniority to make sure Senate Democrats are committed to unanimously rejecting Brett Kavanaugh and protecting a woman's right to choose — add your name if you agree.

This fight won't be easy.
I won't sugarcoat the issue and say that we have a clear path to keeping Kavanaugh out of the Supreme Court.
But it is beholden upon us — especially those at the highest levels of power in the U.S. Senate — to do their damnedest to put a stop to Kavanaugh's appointment.
I'll do everything in my power, and I hope you will too.

Add your name to our petition today to demand that Senator Feinstein reject Brett Kavanaugh.

In solidarity,
Kevin