Weekly Update – 4/13/18
It's been another productive week for the CDP. See below for a recap of this week's activities. 
Aileen Rizo 9th Circuit Victory is a Game Changer for Women
On Tuesday, the 9th Circuit Court of Appeals handed down a monumental decision that strikes at one of the core reasons the gender pay gap has persisted. The Court's decision means that employers are no longer able to justify paying a woman less than her male counterparts just because she used to make less in her previous job.
What makes this victory even more poignant for us is the fact that the plaintiff, Aileen Rizo, is our endorsed candidate running for Assembly District 23 in the Central Valley. CDP Vice Chair Alexandra Gallardo-Rooker and Secretary Jenny Bach sent out a message thanking and congratulating Aileen for this tremendous victory – as they said in their statement, "women deserve equal pay for equal work. This is simply a matter of justice."
Thank you, Aileen, for winning this historic victory, and for stepping up to run for Assembly! This is how progress gets made.
RIP Gloria Alves
We were deeply saddened this afternoon to hear about the passing of Gloria Alves, a longtime activist with the New Frontier Democratic Club and member of the Los Angeles County Democratic Party Staff. Many of us at the CDP have known Gloria for years, and we can state unequivocally that she was one of the kindest, most compassionate, most caring individuals to ever serve our Party.
She was truly a joy for all of us to know – in particular, CDP Chair Eric C. Bauman, who previously served as LACDP Chair and worked with Gloria for almost two decades. Our thoughts and prayers are with the staff and members of the LACDP, and with Gloria's family and many friends who are grieving the loss of such a wonderful woman.
CD 21 Special Endorsing Caucus
Earlier this week, the Delegates from CD 21 took part in a Special Endorsing Caucus to determine our endorsement in the fight to unseat David Valadao, one of Trump's most loyal acolytes in the House.  
The Special Endorsing Caucus was held after our previously endorsed candidate ultimately withdrew from the race, and Delegates unanimously chose TJ Cox – a business owner with lifelong ties to the Central Valley – as our endorsed candidate.
This is going to be one of the top races in the fall. We have a great candidate,  we have phenomenal Grassroots Democrats throughout the District, and that's a winning combination. Valadao better start packing his bags!
Reminder –  Pay Your Dues! 
(if you haven't already)
We want to thank the vast majority of Delegates who have paid their DSCC Dues for the year,  and we want to gently remind Tardy Turtles to get their dues in as soon as possible! Paying your dues is easy – simply log in to the new CDP Member Portal and select the link at the top of the page.
Alternatively, you can mail checks to Your CDP Headquarters:
California Democratic Party
1830 9th Street
Sacramento, CA 95811
(Please be sure to include your Delegate ID number if you have it)
Member dues are a vital source of revenue for the CDP, and help us offset some of the costs of Convention and Executive Board meetings. Please get your dues in today 🙂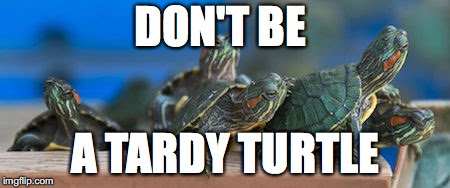 It's Friday the 13th…
But this guy still isn't as scary as John Bolton.
206 Days until the Election!
–CDP Weekly Update