It's been another productive week for Your CDP Team. See below for a recap of this week's activities. 
Yesterday, CDP Chair Eric C. Bauman announced our leadership team for the Fall campaign. Arianna Jimenez, formerly of SEIU-UHW and a 20 year veteran of the Labor Movement, is serving as Coordinated Campaign Director with responsibilities for overseeing CDP state and field operations. Robert Dempsey, formerly of the Bernie Sanders Campaign and Executive Director for three state Democratic Parties, is serving as Congressional Campaign Director, overseeing our efforts to run the tables against Republican House members. 
We're tremendously excited to welcome our new team members, and we are so grateful to have folks with their savvy and experience leading our efforts on the ground! 
A Little Treat for Your Commute – Check Out Our New Podcast!
If you're like us, you spend a lot of time in the car. Not just your regular Californian commute, but also going from district to district, even county to county, working to create the Blue Wave we all want to see in November.
Since we can't text anymore, we fill this time by listening to podcasts. And now the CDP has made a new one for you to listen to!
Check out episode one of the CDP's new podcast featuring Katie Hill and Christy Smith.
In this new show, we are bringing you stories from every corner of our state to highlight the incredible candidates and unstoppable activists who make our party great.
Don't miss future episodes and catch up with the first one by subscribing now. We'll also be posting these to our website. 
The next episode is coming soon, so head over to iTunes, or wherever you listen to podcasts, and subscribe. We would hate for you to miss it, and hope you enjoy the ride.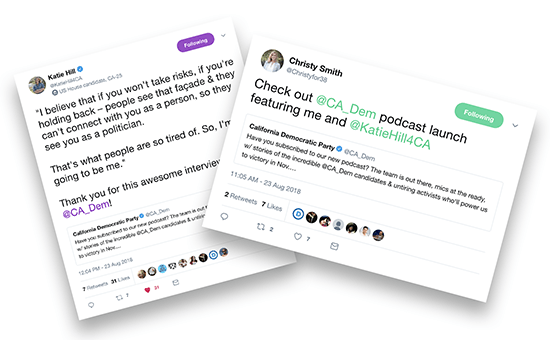 Chair Bauman and Your CDP Team have put the finishing touches on our campaign plan for the fall, and it's time to put that plan into action! We're hiring several positions across the state for the November 2018 General Election – Please check out our Employment Opportunities page and forward to any interested contacts.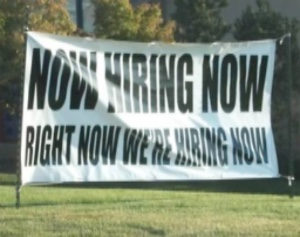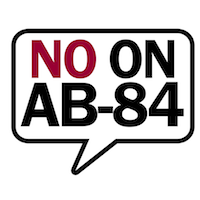 The Legislature has wrapped up it's penultimate week of session without taking up AB 84. Earlier this week, Your CDP Team went to the Capitol to lobby members of the Senate to vote no.
One thing was absolutely clear from our conversations with Members and staff: our phone calls are having an affect. More than one office mentioned receiving phone calls urging a no vote, and one staff person said point blank "we've gotten several thousands calls about this."
In the mean time, support for the No on 84 Coalition is growing. The Orange County Register editorial page urged a no vote by the Legislature, joining the Los Angeles Times and the Sacramento Bee. 
And just this morning, Senate Republicans formally announced their opposition, putting us very close to ensuring enough NO votes to stop AB 84.  
There are five days left in the Legislative Session. Members have until Midnight on Friday to send bills to the Governor's desk. That means we need to keep reaching out to our Senators and respectfully urging them to vote no on AB 84.
If you haven't had a chance to call your Senator, please do so this weekend – leave a voicemail with your full name and zip code, and your call will get logged in as opposition. (Some of Your CDP Team have had the unique pleasure of answering the phone in Legislative offices, and we can assure you that constituent calls get logged). 
Text 'AB 84' to 97779 to be connected with your Senator
Thurmond Tucks Marshall In at PPIC Forum
The Public Policy Institute of California held a forum in Sacramento today for the Superintendent of Public Instruction race. And it was very apparent that Marshall Tuck didn't get his nap this morning. 
He was pressed on claims that, as the San Diego Free Press put it, "Tuck himself was persona non-grata when it came time to advocate for the crucial funding that Proposition 30 brought to California schools, and he was also missing in action when it was time to extend that funding with Proposition 55."
Tuck's response was to have a Rudy Giuliani-style meltdown, complete with invoking Donald Trump's go-to "Fake News."
Tony Thurmond, by contrast, showed the crowd why we are such enthusiastic supporters of his campaign. His answers were consistently thoughtful, compassionate and visionary. In fact, the moderator had to repeatedly admonish the audience not to applaud Assemblymember Thurmond's answers.
We're so grateful and honored to have such a proud and spirited champion for kids like Tony Thurmond running as the CDP-endorsed candidate for Superintendent of Public Instruction.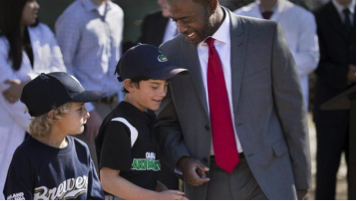 Exactly 204 years ago today, British troops captured Washington D.C. and burned the Capitol building and the White House (but not before they enjoyed a fine meal prepared for President Madison). Most of us learned about the broad strokes of the War of 1812 in school, including the now-legendary story of Dolly Madison rushing from the White House with the Gilbert Stuart portrait of George Washington that still hangs in the White House East Room today. 
But in reality, Dolly Madison didn't physically grab the portrait herself. It was actually secured by a White House gardener and doorman working together to carefully cut the portrait from the frame. 
We know these details thanks to Paul Jennings, who at 15 years old, was President James Madison's personal slave, and who helped Dolly Madison flee ahead of the advancing British troops. Years later, after purchasing his freedom from Daniel Webster, Paul Jennings published the very first account of life in the White House, when he wrote A Colored Man's Reminiscences of James Madison. His story gives us a priceless window into life in the early American republic – slavery and all. 
We need to be honest about our history. Slavery is our original sin, and we are still grappling with the legacy of 300 years of captivity, and two hundred years of oppression inflicted on African Americans. Paul Jennings was witness to one of the most important moments in American history, and he would see others. When the war to end slavery began, his sons escaped bondage in the South, made their way North, and volunteered to fight for the Union. 
His story is a reminder that one of the most simple but important ways we can come to terms with the brutal legacy of slavery is by making a conscious effort to recognize and celebrate the heroes from our history like Paul Jennings, whose sacrifices built our Country, but who never made it into the history books because of the color of their skin.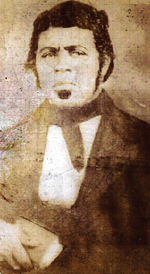 73 Days Until the Election!
–CDP Weekly Update