It's been another productive week for Your CDP Team. See below for a recap of this week's activities. 
AB 84 Advances – Call Your Senator
Tuesday's Senate Elections Committee hearing on AB 84 was one of the most memorable hearings in the recent history of the Capitol. The California Democratic Party formally opposed AB 84 at our July Executive Board meeting out of concerns that the legislation will move us away from the clean money politics Californians overwhelming support and that our Party Platform explicitly calls for. 
The CDP was represented by Vice Chair Daraka Larimore-Hall and Communications Director John Vigna and CDP Operations Director Tina McKinnor. Vice Chair Larimore-Hall was spirited and passionate in his testimony before the committee, and the coalition of Common Cause, the Clean Money Campaign, the Courage Campaign, League of Women Voters and CDP activists from across the state turned out nearly 200 Californians to rally and testify against AB 84. 
(For a great summary of the issue, check out the Sacramento Bee's strident editorial against AB 84). 
| | | |
| --- | --- | --- |
| | | |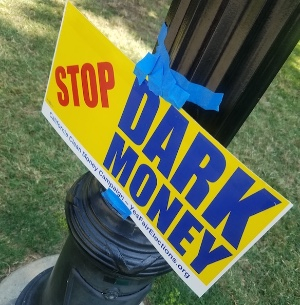 Senator Henry Stern, the Chair of the Committee, and Senator Ben Allen both voted against the bill. Unfortunately, despite the tremendous efforts of our grassroots activists, including thousands of phone calls to one Senator alone, the bill moved forward on a bipartisan 3-2 vote. 
All of this means that AB 84 can be taken up by the full Senate as soon as next week. As Democratic activists, we have to stand up for our Party Platform and make our voices heard by the Legislature. 
Please call your Senator and respectfully ask that they vote No on AB 84. To find your Senator, or look up your Senator's contact information, please click here. 
Chair Bauman and Your CDP Team have put the finishing touches on our campaign plan for the fall, and it's time to put that plan into action! We're hiring several positions across the state for the November 2018 General Election – Please check out our Employment Opportunities page and forward to any interested contacts.
Ew Gross it's Kevin McCarthy
Continuing the theme of Republicans refusing to go back to their own districts under any circumstances, ever, this week House Speaker wannabe Kevin McCarthy was in Sacramento for an event.
(Fun Fact: Sacramento is a good four hour drive from the people McCarthy represents in Bakersfield).  
McCarthy – whose most recent claim to fame was leaked audio of him speculating that Trump and Dana Rohrabacher are on the Russian Government's payroll – was in town to answer questions from the Public Policy Institute of California. We were particularly impressed with his CHP escort and the two – TWO! – brand new Chevy Suburbans he was traveling around in (you know, just like how everyone in the Central Valley gets around). 
Your CDP Team worked with Sacramento Democrats to make sure Rep. McCarthy got the appropriate welcome – and a coalition of other activists protested him in the event itself. See the LA Times story for a good recap – and a sad McCarthy quote at the end. 
Big thanks to all the Sacramento activists for attending! 
| | | |
| --- | --- | --- |
| | | |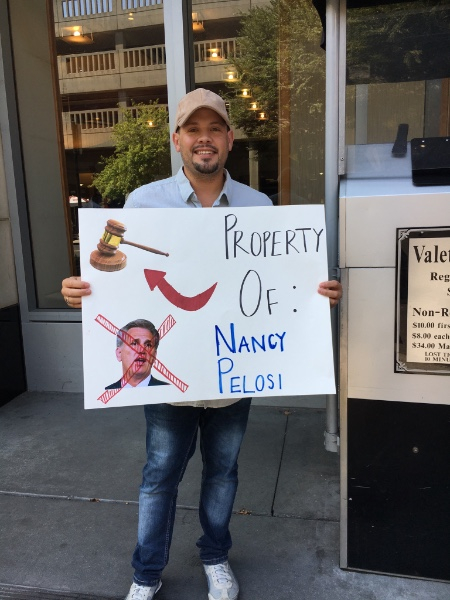 John Cox Opens Mouth, Inserts Foot, Offends Everyone
Earlier this week, GOP Candidate for Governor John Cox was caught comparing wait times at the DMV to the Holocaust. CDP Chair Eric C. Bauman responded forcefully, saying:
"John Cox's statement comparing the DMV to the Holocaust was shocking and breathtakingly stupid. Comparing the systematic slaughter of 11 million men, women and children to standing in line at a government office is unbelievably offensive. If John Cox can't summon the basic human decency necessary to refrain from trivializing genocide, he should quit the race for Governor before he further embarrasses himself or the people of California."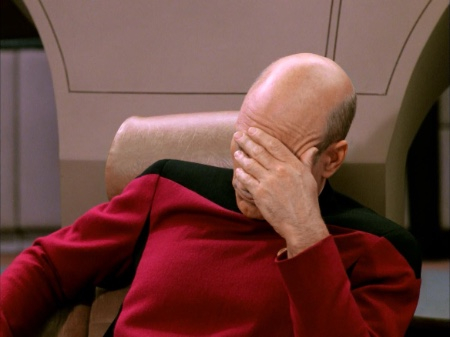 For the last 18 months or so, we've grown accustomed to waking up every morning to news alerts on our phones proclaiming all sorts of bad news. But yesterday morning, when we got the alert about Aretha Franklin's death… that one hit harder than most. 
All day throughout Your CDP Headquarters, Aretha songs were playing on radios and computers and phones. People on the street were humming Respect, Think, I Say A Little Prayer and so many of her iconic songs. (Not gonna lie, your Weekly Update writers got pretty choked up listening to her cover of Sam Cooke's A Change is Gonna Come).
We grew up listening to Aretha. We grew up hearing her songs everywhere we went – at protests and parties and those quiet moments we needed a little jolt of spirit. She had a powerful voice, a powerful faith, and a powerful personality. And that, in turn, resonated  with millions of people – including just about everyone who has ever called themselves a Democrat. 
And so we close out this week honoring the Queen of Soul, Miss Aretha Franklin, by recalling her performance at the 2015 Kennedy Center Honors – a performance so beautiful it brought tears to the Obamas' eyes: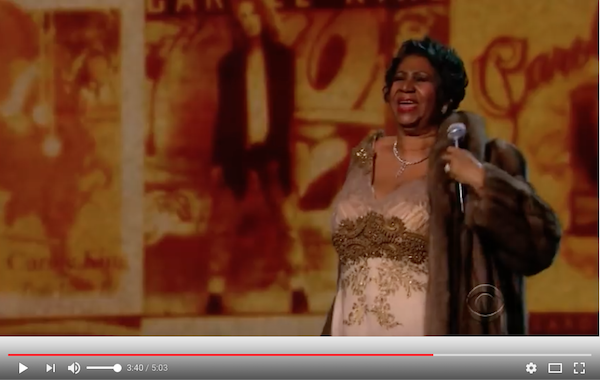 80 Days until the Election!
–CDP Weekly Update