Mar 8, 2022 | News
News from Representative Costa

Click here to open this e-mail in its own browser window Click here to open a plain text version of this email
Dear Friend,
As your representative in Congress, I am working on short –and –long-term solutions to address the global challenges of rising costs as a result of inflation and focusing on repairing our supply chain to reduce impacts at home. Here are the latest highlights:
---
Fighting Global Inflation

Inflation is a global challenge, with countries seeing elevated levels of inflation over the past year. The pandemic changed how our economy works. As a result, we have seen supply chain issues and rising costs for gas, groceries, and housing, which is why I'm working on solutions to ease inflation.

To lower prices at the gas pump, I helped push the Biden administration to release oil from the nation's strategic reserve, which helped meet rising demand, and to work with other countries to lower the cost of oil exports.

As a member of the New Democrat Coalition, I serve on an inflation working group to advance policy solutions to lower costs for American families, ease supply chain slowdowns, and fight inflation over the long term.
---
Fixing our Supply Chain

The supply chain backlog seen in American ports has had a devastating impact on agricultural producers who rely on exports and delayed shipments of everything from food, retail to healthcare supplies. That is why I called on the Biden administration to take emergency action to help strengthen exports out of American ports.
We must hold foreign shipping companies accountable for their actions that harm American businesses and make everyday goods more expensive. I introduced the bipartisan Ocean Shipping Antitrust Enforcement Act, which would remove exemptions for foreign shipping carriers from federal antitrust laws and address unfair practices that harm American businesses like unjustified container rate increases, exorbitant detention, and demurrage fees.
To fix supply chain issues, I co-sponsored and took a lead role in passing the Ocean Shipping Reform Act of 2021. This legislation would update federal regulations for the global shipping industry, support American exports, and reduce trade imbalances with China and other countries.
I met with the California Trucking Association to discuss supply chain issues and truck driver shortages nationwide. I called on the Employment and Training Administration (ETA) to prioritize grant applications looking to recruit truck drivers and address ongoing shortages.
---
Investing in the future of America

The Bipartisan Infrastructure Law makes fundamental investments to strengthen supply chains, reduce costs, and improve U.S. competitiveness by:
Creating a

pilot program

to allow drivers as young as 18 to obtain commercial driver's licenses and move goods across state lines
Investing

$17 billion

in port infrastructure to repair maintenance backlogs, reduce congestion near ports, and drive low-carbon technologies.
Investments from the America COMPETES Act, of which I co-sponsored, would help bring high-quality manufacturing jobs back the U.S., address bottlenecks, and reduce reliance on global supply chains.
I continue to push for the Senate to pass a compromised version of the Build Back Better Act. The Joint Economic Committee found that the Build Back Better Act would ease inflation over the long-term by creating opportunities and good-paying jobs for more Americans to participate in the economy. This legislation would also invest $600 million for the Maritime Administration to support supply chain resilience and increase port efficiency. The Senate must do its job and pass some form of this legislation!
---
Building a stronger economy

Most Americans are coming out of the pandemic stronger economically. According to an analysis by Realtime Inequality, from December 2019 to 2021, Americans' disposable income increased by5.3% after accounting for inflation. Thanks to the American Rescue Plan, I secured $298.5 millionin child tax credit payments to provide financial relief and ease costs for 92k+ hardworking CA-16 families.
The February jobs report revealed 678,000 jobs were added to our economy, and the U.S has recovered 90% of the jobs lost during the worst of the pandemic. Unemployment is at 3.8%, significantly lower than the 6.4% when President Biden and Democrats came into office. And new small business applications have increased by more than 30% since 2019.
The facts speak for themselves, we are building a strong economy for the 21st century and fighting global inflation.
---
As we move forward, remember that my staff and I are here to help. We want to hear about any supply chain or inflation issues impacting your business.
Sincerely,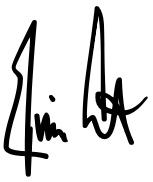 Jim Costa
Member of Congress
Click here to subscribe to my e-newsletter
Fresno Office
855 M Street
Suite 940
Fresno, CA 93721
559-495-1620

Merced Office
2222 M Street
Suite 305
Merced, CA 95340
209-384-1620

Washington, DC
2081 Rayburn
House Office Building
Washington, DC 20515
202-225-3341