---
I am humbled to report that over the summer, my campaign to put our students first earned the support of key community organizations in my district:
Fresno County Democratic Party
FMTK Central Labor Council, AFL-CIO
Central Valley Progressive PAC
(Partial List)
---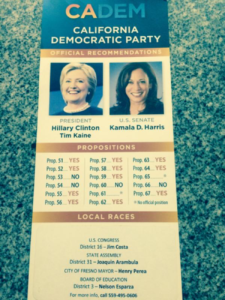 Overwhelming Support
Nelson is the official candidate of the Democratic Party in his race for the Fresno County Board of Education in District #3- and is recommended to voters on the official party slate.
Pictured below: One of Nelson's most adorable supporters.
---
Students & Families
The FMTK Central Labor Council and the Central Valley Progressive PAC share Nelson's commitment to serving our students and families of Fresno County.
---
 With 43 days to go before Election Day on November 8th- there is still much work to be done!
---
Nelson Esparza for Fresno County Board of Education, District 3 2016
P.O. Box 17114
Fresno, CA 93744