A message from Senator Kamala D. Harris
50 Years of Pride: Our Fight Continues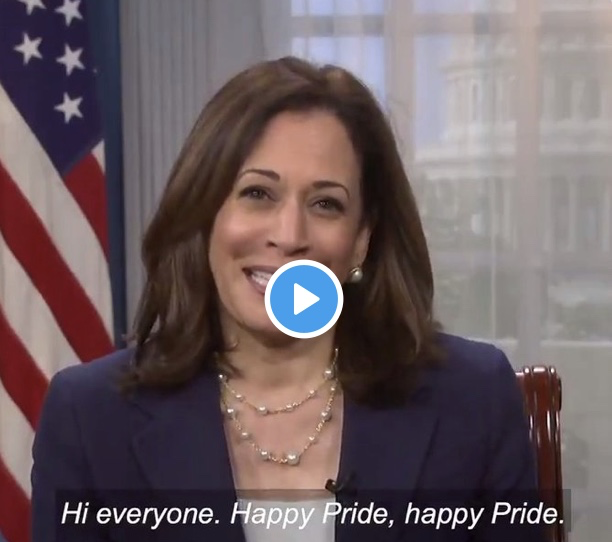 Watch Senator Harris discuss the importance of Pride.  
Friend, 
More than 50 years ago, the movement for LGBTQ+ equality was born out of protest and Black trans women standing up to police brutality at a place called Stonewall Inn in New York City. Recently, that same movement secured a victory when the Supreme Court ruled in favor of protecting LGBTQ+ people from workplace discrimination. But that landmark victory was won against a backdrop of violence targeting Black trans women and trans women of color.
As we celebrate the 50th anniversary of Pride, we also recognize and honor their contributions to the movement for LGBTQ+ equality by speaking the truth that Black Trans Lives Matter. As we celebrate the LGBTQ+ community's hard-fought progress, we must rededicate ourselves to building a world in which all members of the LGBTQ+ community can live without fear.
Our country has made incredible progress in the fight for full equality, but until every American is treated with equal dignity, no matter who they love or how they identify, our fight must continue.
Take care,
Kamala



Kamala D. Harris
United States Senator 
---
Resolution Recognizing June as LGBTQ Pride Month: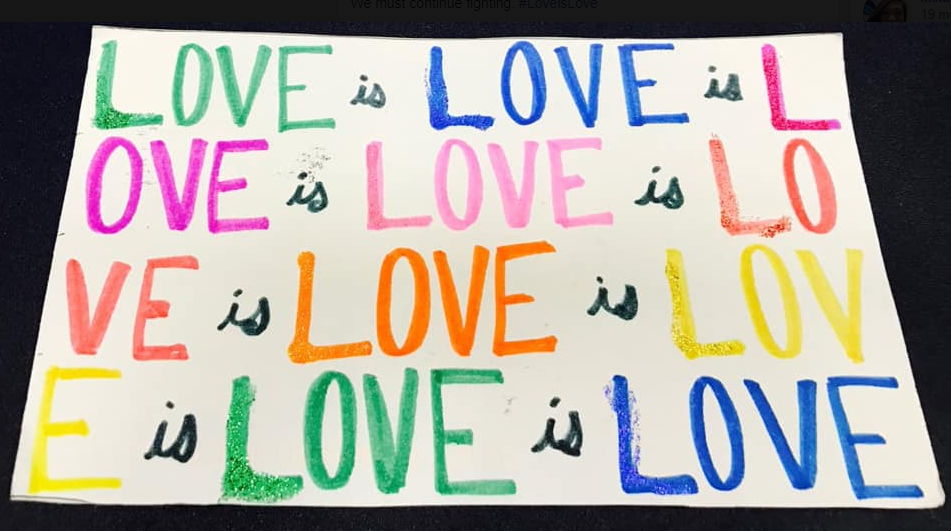 Earlier this month, Senator Harris joined Senators Sherrod Brown (D-OH), Dianne Feinstein (D-CA), Tina Smith (D-MN), and every one of their Democratic colleagues in introducing a Senate resolution recognizing June as LGBTQ Pride Month. The resolution highlights the contributions LGBTQ individuals have made to American society, notes several major milestones in the fight for equal treatment of LGBTQ Americans and resolves to continue efforts to achieve full equality for LGBTQ individuals. The resolution also recognizes how the coronavirus (COVID-19) pandemic compounds the systemic inequality that LGBTQ people face in healthcare, employment, and housing in the United States.
---
Sen. Harris Statement on Supreme Court Decision that Federal Civil Rights Law Protects LGBTQ Employees: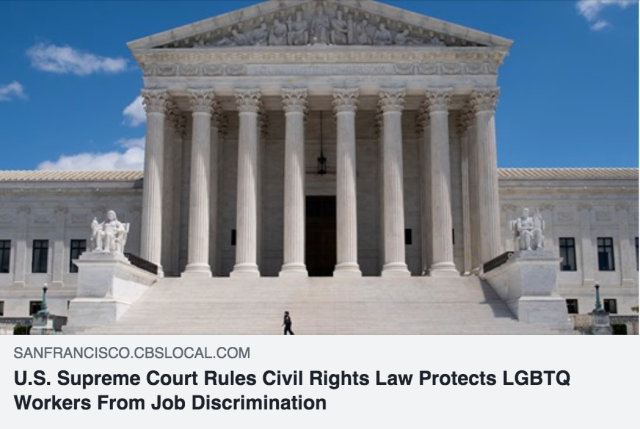 This month, Senator Harris celebrated the ruling by the U.S. Supreme Court that federal non-discrimination law protects LGBTQ workers. To read her full statement, click here. 
---
Paying Attention: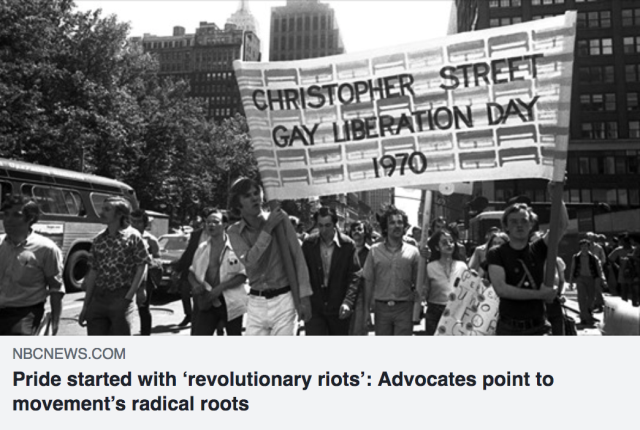 Staying Connected