News from Representative Costa
Click here to open this e-mail in its own browser window     Click here to open a plain text version of this email
Dear Friend,
I've worked hard to deliver results for the people of our Valley – from fixing our crumbling infrastructure to tackling the unprecedented challenges of COVID-19. It's been a tough year, but we have accomplished a lot.
This year, Congress passed two historic bills, the American Rescue Plan and the bipartisan Infrastructure Investment and Jobs Act, which deliver critical investments for COVID-19 relief, improve our quality of life, and safeguard our economy. In addition, I helped provide significant investments for water, healthcare, agriculture, veterans, and crime survivors.
There is still more work to do. Democrats are determined to pass the Build Back Better Act, a once-in-a-generation package of legislation that invests in the livelihoods of the American people: from lowering everyday costs that burden working families to expanding affordable healthcare, creating jobs, and combatting the threats of climate change. We also must address immigration, voting rights, and housing inequities.
As we move forward, I will continue to work to advance your interests and address your concerns in our nation's capital. Please remember that my staff and I are here to help. If my office can assist you, please contact us.
Wishing you and yours a Merry Christmas and a Happy Holiday season! May the new year bring our country good tidings and better health.
Sincerely,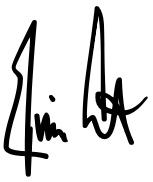 Jim Costa
Member of Congress
Click here to subscribe to my e-newsletter
 

Fresno Office
855 M Street
Suite 940
Fresno, CA 93721
559-495-1620

Merced Office
2222 M Street
Suite 305
Merced, CA 95340
209-384-1620

Washington, DC
2081 Rayburn
House Office Building
Washington, DC 20515
202-225-3341