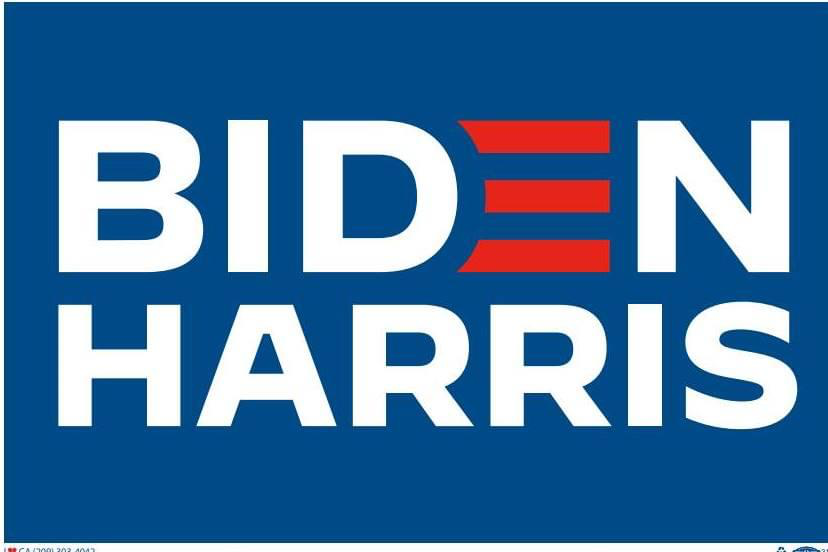 Thank you for ordering a Biden Harris yard sign!
If you plan to pick-up your sign at Democratic HQ (1033 U St. Fresno)  we are open 10:00 a.m.-4:00 p.m. Monday-Friday, if you have any questions please contact us at dems@fresnocountydemocrats.org or call 559-495-0606.    Please remember to wear a mask.
We are sorry but sign delivery is currently unavailable.  Signs must be picked-up at HQ.
Fresno County Democratic HQ 559-495-0606  — Fresno County Voter Registration Changes Between 2/10/21 and 7/16/21 Democrats +2,332 —

Republicans –120