News from Representative Costa
Dear Friend,
With the drought upon us, I'm focused on dealing with the short-term challenges and the long-term solutions to fixing our broken water system. As a third-generation farmer, I know personally where water flows, food grows. Here are some highlights on legislative actions that we are working on behalf of the Valley:
---
Responding to California's worsening drought crisis
Reliable water supplies are essential to public health, ecosystems, and the regional economic viability of the Central Valley. The worsening drought conditions have human and economic impacts that we cannot wait to confront. We must work together and use all the tools in our water toolbox to get through this crisis.
My efforts include a letter I led with Congressman Harder calling on the State Water Resources Control Board to develop a balanced approach towards municipal, agricultural, and environmental water use in any response to California's worsening drought crisis. Additionally, I spoke on the House floor about the drought crisis and the necessity to find new ways to provide water to farmers and farming communities.
---
Securing water

This year, I introduced three water bills to address Valley water issues. To improve water storage and create better access to clean water, I partnered with Senator Feinstein on the Canal Conveyance Restoration Act, which funds critical repairs to the Delta-Mendota Canal, the Friant-Kern Canal, and the California Aqueduct.  The Restoring WIFIA Eligibility Act, would allow water agencies to access low-interest public financing to improve our water infrastructure. And, H.R. 3022: Redbank & Rancher Creek Conservation Pools would establish a conservation park in Fresno, which would help recharge groundwater and supply 15,000-acre-feet of water each year (one acre-foot of water is enough to supply a family of four for one year).
Together, these bills provide flexibility for the San Joaquin Valley water users to meet water quality standards and improve water storage.
I'm also working with Governor Newsom's office to address the water shortages we're facing this year in California.  One of the critical ways to do this is to advance voluntary agreements. I've been engaged in efforts to keep state and federal policymakers at the table to complete negotiations and ensure more flexibility in the way we manage water. We must find a balance so that our communities, farms, and the environment are all taken care of.
---
Prioritizing ag labor & water issues

As a member of the House Agriculture Committee, I remain committed to ensuring our ag communities have the resources needed to weather this crisis. Recently, I published an editorial highlighting some of my efforts during the COVID-19 pandemic to help our farm workers and address the Valley's water shortage. Read the full text here.
---
Securing a stable ag workforce
American agriculture needs a reliable legal workforce and farm workers deserve to be treated as the essential workers they are. I'm happy to report that legislation I co-sponsored and helped work on, the Farm Workforce Modernization Act, passed the House. The legislation provides a path to legal status for farmworkers. This reform is long overdue. I'm now working to push the Senate to act on this important immigration legislation.
---
Protecting Family Farms

As a third-generation family farmer, I know firsthand the important role family farms play to drive economic activity and contribute to the culture and tradition of rural communities. I partnered with Representative Cindy Axne (IA-03) to lead 13 House Democrats who represent farm districts in a letter to House leadership urging the exemption of family-owned farms from any potential changes to the stepped-up basis for capital gains in tax law. Read the full text of the letter here.
---
Protecting Ag Trade

California is a leading exporter of agricultural commodities, totaling over $42 billion in annual receipts. I joined over 100 Congressional members in a letter to the Federal Maritime Commission voicing concern over reports that certain vessel-operating common carriers (VOCCs) are declining to ship U.S. agricultural commodity exports from U.S. ports. It is critical that we resolve supply chain issues so our producers can quickly ship healthy, nutritious food around the world. Food is a national security issue, and we cannot allow for disruptions to this system.
---
Reopening the Coronavirus Food Assistance Program II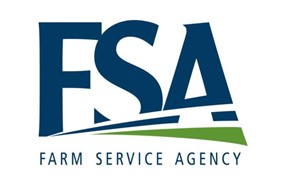 The USDA announced the reopening of the Coronavirus Food Assistance Program II (CFAP 2). This program provides financial assistance to growers to help them weather the increased costs associated with the coronavirus pandemic, with an increased emphasis on reaching specialty crop farmers and small farmers.
Find out more information and apply.
---
Sincerely,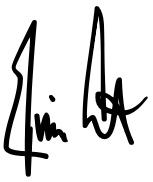 Jim Costa
Member of Congress
Click here to subscribe to my e-newsletter
 

Fresno Office
855 M Street
Suite 940
Fresno, CA 93721
559-495-1620

Merced Office
2222 M Street
Suite 305
Merced, CA 95340
209-384-1620

Washington, DC
2081 Rayburn
House Office Building
Washington, DC 20515
202-225-3341