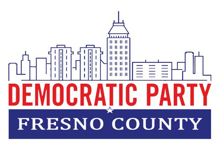 Press Release
July 16, 2019
Redistricting Commission
FRESNO—California is looking for 14 citizens to join the independent Citizens Redistricting Commission to redraw district lines for future elections so that new districts will accurately represent the new population data. The redrawing of districts will be completed in August 2021 and will be reflected in the 2022 election.
The selection committee conducts comprehensive outreach to ensure the widest possible applicant pool for the commission, drafts regulations for the Voters First Act, which authorized the creation of the 14-member Citizens Redistricting Commission, and facilitates the formation of the redistricting commission every three years.
To be eligible, individuals must have been registered with the same political party, or as Decline to State/No Party Preference, since July 1, 2015, and must have voted in at least two of the last three elections. However, an applicant might not be eligible if she/he has a conflict of interest defined by the Act within the 10 years prior to submitting an application.
A voter also cannot serve on the commission if the she/he or a member of his/her immediate family has been appointed to, elected to, or been a candidate for a California Congressional or state office; served as an officer, employee or state consultant of a California political party or of the campaign committee of a candidate for California Congressional or elective state office; or has been a registered lobbyist.
The 60-day application is open from June 10 to Aug. 9. The entire selection process, which will culminate in a new commission, will end no later than Aug. 15, 2020.
Once elected, the commission will conduct an open and transparent process of enabling full public consideration on the redrawing of district lines. The commission is to be independent from legislative influence and should be representative of the state's diversity.
The commission will establish single-member districts for the Senate, Assembly, Congress and State Board of Equalization pursuant to a mapping process in alignment with the set criteria. Along with the responsibility of drawing district lines, the commission will hold public meetings to solicit and receive public input, research and analyze data used to set geographic boundaries, hire support staff and prepare legal defense to defend any action regarding a certified map.
"California's redistricting commission is the fairest and most transparent determinant of legislative districts in the country," says Michael D. Evans, chair of the Fresno County Democratic Party. "We encourage eligible Central Valley voters to apply to be part of this important initiative."
Individuals can apply at http://auditor.ca.gov/bsa/crc.
The Fresno County Democratic Party serves as the official governing entity of the Democratic Party in the county in cooperation with the state and national Democratic committees. Visit the local Democratic Party at 1033 U Street in downtown Fresno. For more information, contact 559-495-0606 or dems@fresnocountydemocrats.org.
Media Inquiries:
Michael D. Evans
Chair, Fresno County Democratic Party
704-975-8874