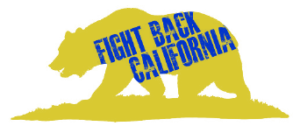 It's working! The latest poll has Democrat Andrew Janz tied with Nunes. In just 10 weeks since we launched our campaign against Devin Nunes, his lead has shrunk from 17 points to a tie.
According to the poll memo from Tulchin Research, the poll conducted in late July
| | |
| --- | --- |
| | "found a surprisingly competitive contest between Nunes and Janz, with voters sharply divided in their opinions of Congressman Nunes and the race becoming dead even after voters hear more information about both candidates." |
We are the only group running campaign ads in Devin Nunes' Fresno congressional district. In fact, no Democrat or Democratic group has ever been able to spend real money in this district talking to voters. But now that voters are seeing ads about Nunes' terrible record in Congress, they don't like what they are seeing.
These numbers don't lie. For the first time in 15 years, we have a clear shot at getting Devin Nunes out of office.
We must continue to hold him accountable for choosing Donald Trump over his CA-22 constituents. Every day counts, and these polling results are proof that our digital, mail, and billboard campaigns are working.
Last week's leaked Nunes tapes prove he is a real threat to our democracy, along with the rest of the Republican leadership. We know that as long as Devin Nunes remains in office and there is a Republican majority in Congress, justice will not take its course. We absolutely cannot let the lawless GOP leadership carry out their plans to impeach Deputy Attorney General Rod Rosenstein and in turn shut down Mueller's Russia investigation. Too much is at stake.
Thank you for your support,
Fight Back CA Team